Vážení zákazníci, vzhledem k aktuální situaci prosím omluvte dočasně omezený provoz našeho infocentra. Děkujeme za pochopení.
About HMDP
The Hyundai Motorsport Driver development Program (HMDP) was introduced in 2017 as part of our growing presence in the rallying community to find and nurture the future World Rally stars. Sitting alongside WRC and Customer Racing, based at our facility in Alzenau, Germany, the initiative is intended to help up-and-coming drivers to reach their individual potential. We offer them support in all areas of development as they learn the techniques required to become a successful rally driver.
The first beneficiary of this new program was Chewon Lim who was part of the scheme in 2017. His participation in the HMDP helped promote international rallying in his native South Korea, expanding the audience for the sport, while also demonstrating Hyundai's motorsport image around the world.
In the second half of 2017 we intensified our activities, beginning the search for our next HMDP crew, with an in-depth selection process. Initially, a group of 16 candidates was identified and invited to Hyundai Motorsport's factory in Alzenau for a comprehensive assessment. The evaluation covered a range of criteria, including technical understanding, English language and PR skills, as well as communication with mechanics and engineers. Eight drivers were then chosen to undertake three days of testing in France with the New Generation i20 R5 on both gravel and tarmac in September, from which the successful candidate was picked.
A panel of Hyundai Motorsport team management unanimously agreed on Finnish driver Jari Huttunen. Together with his co-driver Antti Linnaketo, Jari will compete under the HMDP umbrella in selected round of the WRC2 class in 2018, driving a New Generation i20 R5.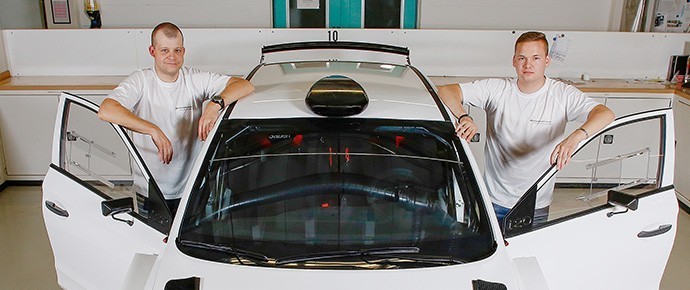 Crew
New Generation i20 R5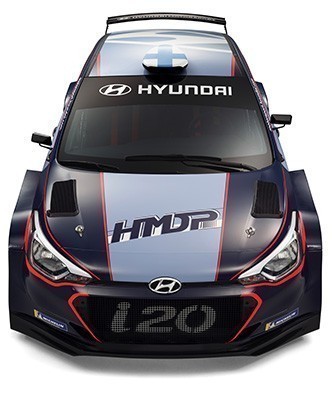 Our 2018 HMDP crew of Jari and Antti are in many ways typical of Finnish drivers. Quiet and controlled in person, but fast and furious when competing against their rivals.
Selected following a rigorous evaluation process, the Finns have already caught the attention of our team but for the 2018 season they will have a stern test in the WRC2 category against some big name manufacturers and drivers. While Jari's rally debut came in 2013, the pair were first introduced back in the summer of 2014 in a meeting facilitated by the AKK Driver Academy. Since then, they haven't looked back. In 2015, they became Finnish rally champions in the SM3 class, with Jari being named Rally Star of the Future. Just one year later, they triumphed in the ADAC Opel Rallye Cup with six wins in seven events.
Their performances opened up the chance to enter the European Rally Championship in 2017, campaigning an R2-specification car. Alongside that, they also stepped up to R5 competition for the first time, entering two events. In just their second start in the four-wheel-drive car, the crew took victory in WRC2 at their home event in Finland, winning the majority of stages ahead of a far more experienced field.
Following their HMDP selection, Jari and Antti then took part in Wales Rally GB, which was to be their first rally in a New Generation i20 R5, privately entered by Sarrazin Motorsport. The opportunity allowed the team and crew to acquire some initial experience ahead of what promises to be an exciting season of WRC2 competition.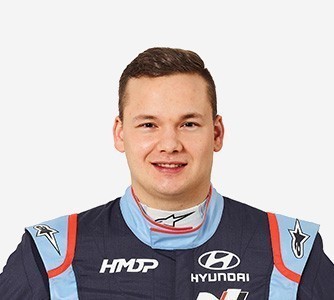 Jari Huttunen
Date of Birth: 28 February 1994
Place of Birth: Kiuruvesi, Finland
Nationality: Finnish
Interests: Cars, running, going to the gym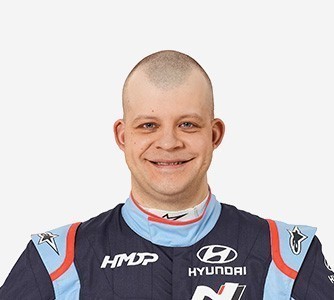 Antti Linnaketo
Date of Birth: 29 October 1979
Place of Birth: Hattula, Finland
Nationality: Finnish
Interests: Motorsport, rock music