Vážení zákazníci, využijte našeho online předprodeje vozů a testovacích jízd až k vám domu. Více informací
ZDE
The perfect fleet vehicle
A total of 20.638 Hyundai cars were sold on the Czech market in 2018. The most demanded models were i30, ix20 and Tucson. The brand Hyundai is the fastest growing brand in the Czech Republic. More than half the cars sold makes sales to corporate customers. Since 2008, thanks to our HMMC production plant in Nošovice, we have been a strong domestic producer. Hyundai continues to successfully reach more and more Czech customers and significantly strengthens its position on the market. It is very nice to see on the Czech roads new high quality Hyundai cars, which are gradually replacing models of other brands.
The current offer of Hyundai passenger cars on the Czech market can satisfy the whole range of private and corporate customers that we are increasingly focusing on. Our offer now includes a wide range of models: from smaller i10 and i20, through ix20 and i30 range, inovated manager's car i40, smaller SUV Kona, to the premium SUV: Tucson and Santa Fe. Our model range also including commercial vehicles H350 and H-1 .
The uncomon eco-friendly Hyundai IONIQ is available in three versions: Hybrid, Electric and Plug-in. Soon you can look forward to the SUV Kona Electric and also to NEXO - the new generation of hydrogen-powered SUV. This year is another opportunity for the strong domestic manufacturer Hyundai to offer discerning Czech customers truly high quality vehicles and to convince them of the advantages of the products and services offered by Hyundai. This year too, we will be increasing sales in particular to new corporate customers and we are certain that thanks to the combination of quality, modern design, advanced technologies, attractive prices, the unrivalled 5-year unlimited mileage warranty and services, we will be successful in this.

AWARDS
Hyundai models as WINNERS THROUGH ONLINE VOTING
FLEET CAR 2016
i30 wagon in the category "Demonstration cars"
Tucson in the category "Executive cars"
The highest five-star rating in independent NCAP safety tests
for Tucson, Santa Fe, i30, Nexo and IONIQ

Green Car Award 2018
for Kona Electric

Green Car Award 2017
for IONIQ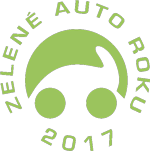 Prestigious iF Design Award
for i30, Tucson, IONIQ, Genesis and i20


Red Dot Design Award
for i30 and IONIQ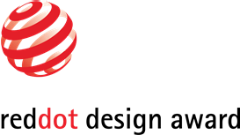 OFFER OF MODELS
SERVICES